Let's chat!
All inquiries can be sent to bonitaclothingandco@gmail.com. We will respond to you as soon as possible!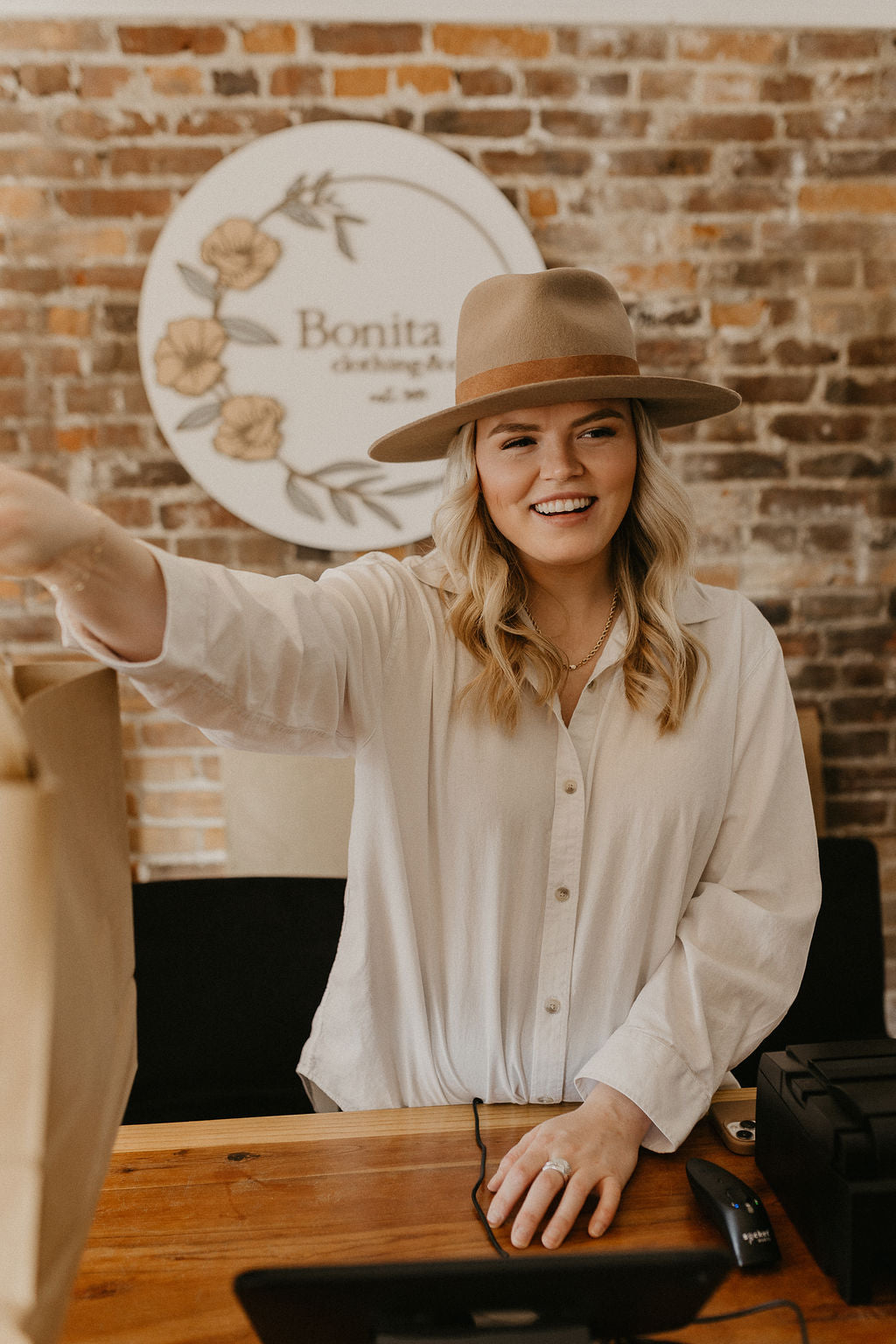 HEY THERE BEAUTIFUL
I'm Emma Scully, the owner and operator of Bonita Clothing & Co! I am a small town gal raised in the Kawartha Lakes on our family farm. I grew up with three bothers as a family of six. Now I live with my boyfriend and our two dogs in Lindsay.
Growing up on a farm, we were taught the value of shopping locally here in the Kawartha Lakes - something I have carried with me into my adult years.
I love supporting our beautiful downtown and giving back to our community in any way that I can. I believe there is room for everyone at the table so supporting our downtown shops is just one way I enjoy giving back. I have recently assisted in organizing the 'kick off to summer event' and previous have held many vendors events, fashion shows, and sponsorships for charities.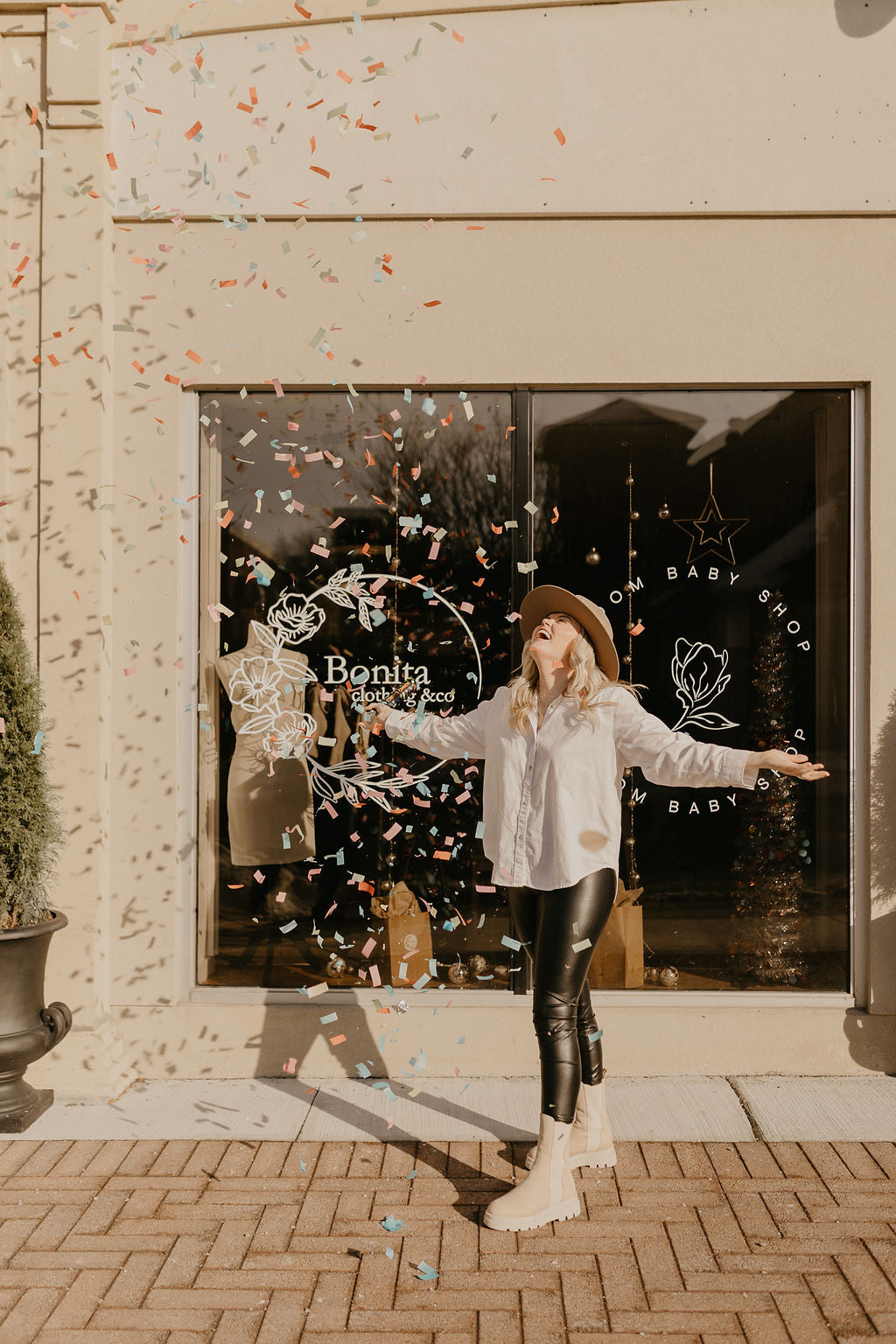 I started Bonita Clothing & Co while I was completing my post secondary diploma, as a Communicative Disorders Assistant in 2021. In the heart of the pandemic I saw the need in our small town for trend wear. So I did just that! I opened online with a small collection and spent the last few years growing my store and brand.
Fast forward two years and we now have a storefront located in beautiful Lindsay, Ontario. You can find us at 4 1/2 Cambridge Street North across from the historic Lindsay Fire Hall and City Building.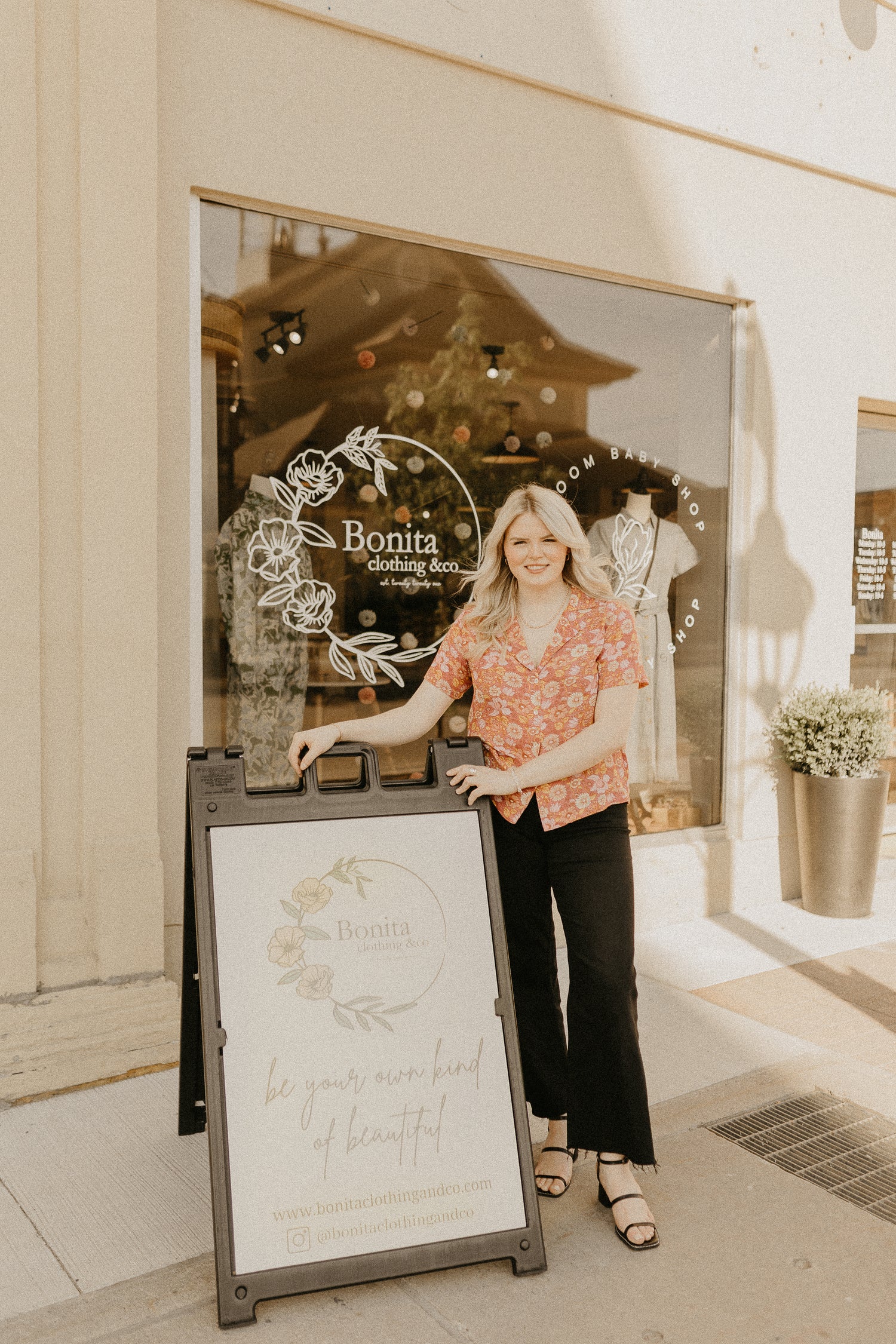 The name Bonita Clothing & Co is inspired by my late Aunt Bonnie (Bonita) who shared a love for dressing up and a closet full of hand selected pieces. 
Bonnie's birth name was Bonita, which means 'pretty' in Spanish. This boutique was created in her memory. It seems pretty fitting that Bonita Clothing translates to 'pretty clothing'. We sure have lots of pretty clothing inside our shop. Our favourites are dainty florals, flowy dresses and neutral wear.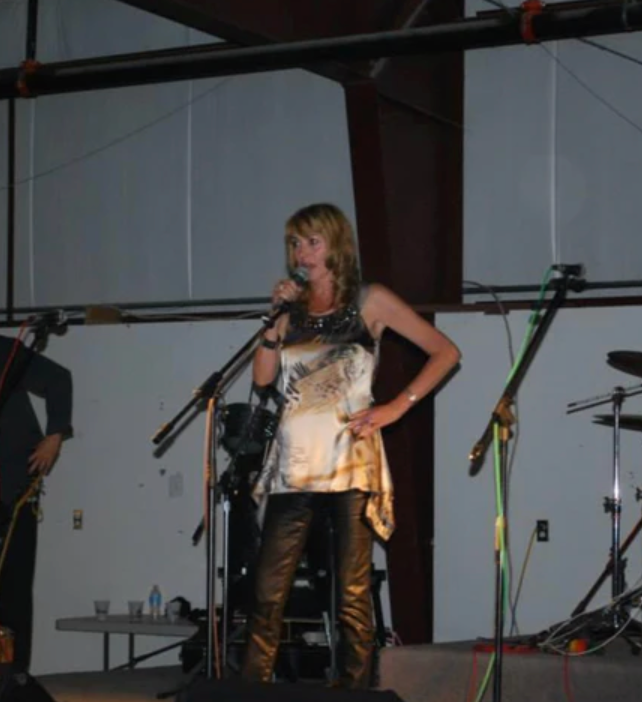 My aunt Bonnie was beautiful, independent, fun-loving, and successful. She was fashionable and always keeping up with the latest trends – she loved shopping and thrifting. Her staples included florals, bright colours, and of course a wide variety of animal prints but especially leopard. She generally gifted family and friends with trendy clothing pieces or accessories tailored to their personalities. She inspired women of all ages and the launch of this company.
We strive to have a shop that offers a personalized shopping experience like no other! Between our online and brick and mortar shop we hope you have a beautiful experience.
Online, we have curated local models (family/friends) to be pictured in our product launches. Additionally, we use local creators, Charlie O Photography and Pasquino Productions, for all of our social content.
Remember, if you have any troubles navigating our online shop, we are just a message/email away.
Much like my Aunt Bonnie, I have poured my heart into this business and hand selected these pieces for you to enjoy. Remember, when you shop our store, you are supporting a 25 year olds dream.
LETS GET SHOPPING!